Start of main content.
Senior Communities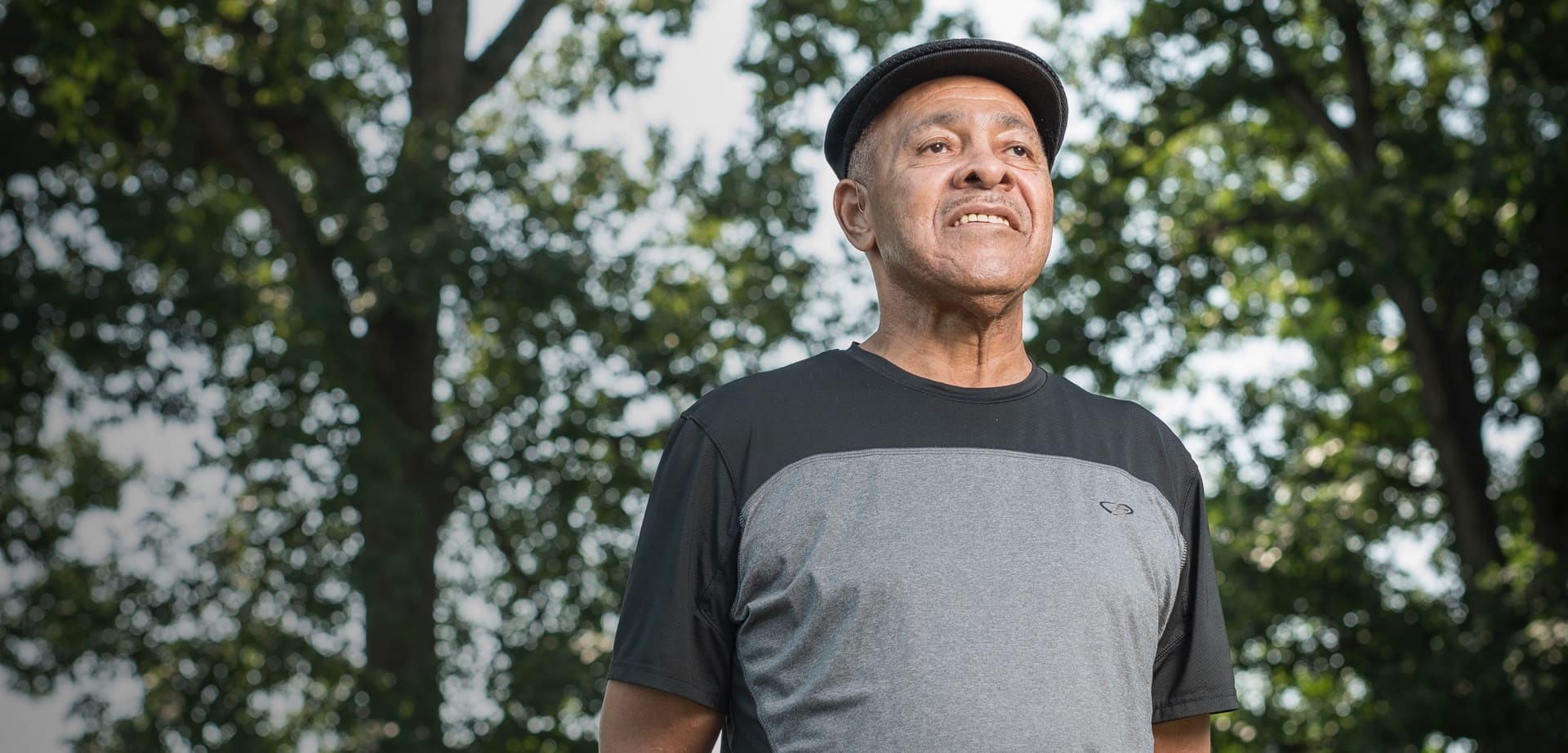 Catholic Charities Senior Communities develops and operates affordable, supportive communities for older adults with a resolve to nurture a spirit of purpose, wellness, and harmony among both our residents and colleagues.
Managing senior communities for over 40 years.
Tax Credit Apartments Available at Everall Gardens & Kessler Park
Catholic Charities owns and operates senior communities in Baltimore City, Baltimore, Anne Arundel, Garrett and Harford Counties.
We offer 24 locations including nearly 1,800 units of efficiency, one-bedroom and two- bedroom apartments. We believe that all people, regardless of their religion, beliefs, race or financial means, are entitled to a home. We are dedicated to promoting community, good health, happiness and a sense of self-worth for all residents.
Our Services
Welcome Home.
Catholic Charities of Baltimore Senior Communities residents enjoy a variety of on-site services such as beauty and barber salons, laundry rooms, libraries, dining rooms, convenience stores, computer centers, medical offices.

Our resident service coordinators are available at all of our communities to assist residents in accessing various resources and benefits to help with finances, health care and transportation, to name a few.

Health care services available to residents in our communities include podiatry and monthly blood pressure checks. Additional services may include phlebotomy, mental health and primary care.

The Caring Home Services Program (Congregate Housing Services Program of the Maryland Department of Aging), our senior support services program, available at nine of our communities, provides weekly housekeeping, laundry and personal services as well as daily meals to those residents who need a helping hand.
Senior Support Services Programs
Aberdeen Court
Arundel Woods
Basilica Place
DePaul House
Friendship Station
St. Joachim House
St. Luke's Place
Trinity House
Village Crossroads I
Our Senior Community Locations
Anne Arundel County

Baltimore City

Baltimore County

Garrett County

Harford County
Eligibility
Income Eligibility
Your gross income is an essential factor in your qualification for residency in any of our communities. The U.S. Department of Housing and Urban Development (HUD) sets the income limits. The established maximum annual income limits (per household) are:
HUD (all except Starner Hill) one person $42,600, two persons $48,700
HUD (Starner Hill) one person $29,850, two persons $34,100
Tax Credit one person $48,780, two persons $55,740
*Tax Credit Properties also have a minimum annual income to qualify. Our Tax Credit Communities are Everall Gardens, Kessler Park, St. Mark's Apartments and Village Crossroads I. Housing Choice Vouchers are also accepted.
In HUD properties, residents pay 30% of their adjusted gross income in rent. In tax credit properties, residents' rent is based on the apartment type regardless of individual income.
Age Eligibility
An applicant must be 62 years old or older at the time of application to apply to all but four of Catholic Charities' senior communities. The four buildings that accept non-elderly disabled persons* are Basilica Place, Coursey Station, Starner Hill and St. Charles House.
*non-elderly disabled persons are persons that qualify for apartments which are specifically designed and designated for persons under the age of 62 years old with a physical disability that results in a functional limitation in access and use of the apartment.
One Application. No Application Fee.
How to Apply
Application Instructions
We offer two types of apartment settings that differ by funding source and income requirements–HUD Rent Assisted Housing and Tax Credit Properties.
To apply, download the application below. The application must be filled out entirely and accurately. Include all information for each intended tenant and co-tenant. If a section on the application does not apply to your household, write NONE or N/A for that questions. All applicants and co-tenants need to sign their full name on the last page of the application.
Supplement to Application for Federally Assisted Housing 
As part of your application you have the right to include the information on a contact person. The contact information is for the purpose of identifying a person or organization that may be able to help in resolving issues or provide special care or services to you during your tenancy. Please indicate that you do not wish to list a contact person by placing a check mark in the appropriate box. All forms must be signed and dated.
You can download the supplement from the download links below.
Submitting Your Application
Mail your completed application and supplement to application to:
Catholic Charities Senior Communities
2300 B Dulaney Valley Road
Timonium, MD 21093
Please note that this application may be refused or rejected solely on the grounds that it is not satisfactorily completed and/or legible, or if any information is found to be false.
The Application Process
What Happens Next
A preliminary review of your application is conducted to determine if your application meets the established eligibility criteria set forth in the Catholic Charities Senior Communities' Tenant Selection Plan. Your application is the placed on the Senior Communities Waitlist for which you are eligible as of the date your application was received. A notification letter is mailed to you regarding the status of the preliminary review.
Screening 
An investigative report by a registered Consumer Reporting Agency will be conducted on each applicant for credit, rental, criminal and sex offender history. Applicants must meet the established housing criteria set fourth in Catholic Charities' Tenant Selection Plan to be eligible for housing.
Note: All of the above information is included in the cover letter of the application for the Catholic Charities Senior Communities.
Related Information and Applications
Frequently Asked Questions
A

Some communities have several different floor plans to choose from, however, most floor plans average 540 square feet.

A

In most communities, residents pay approximately 30% of their adjusted gross income for rent.

A

The security deposit equals one month's rent.

A

No. There is not an application or entrance fee.

A

In most communities, residents are responsible for paying the electric.

A

Pets weighing 25 pounds or less are allowed in all facilities. There is a $300 pet deposit.

A

In most cases, to be eligible applicants must be 62 years of age or older with an annual income under the Section 8 income limits published by HUD. In a few buildings, the income limit is higher.

A

All Catholic Charities Senior Communities maintain a waiting list. For details, you should contact each building separately. View our locations above for a list of all our communities.

A

No. It is not necessary to sell your home before moving into a Catholic Charities Senior Community.

A

Yes. Most communities have ample resident parking.

A

In addition to a refrigerator and electric stove, the apartments are fully carpeted and the windows have mini-blinds. For added peace of mind, each apartment is equipped with a state-of-the-art emergency response system.

A

All communities have an elevator.

A

Some senior communities have on-site security staff. All buildings are equipped with a front door controlled entry system. All apartments are equipped with an emergency response system.

A

Some communities have a Senior Support Services program that provides meals and assistance with housekeeping, laundry and personal care services to residents participating in the program. Program fees vary according to individual income and assets. All Catholic Charities Senior Communities have Service Coordinators who link residents with resources available in the community.

A

No. Catholic Charities welcomes people regardless of faith and is an equal housing opportunity provider.
Contact
For questions or to learn how to apply, please call or send a message.