Start of main content.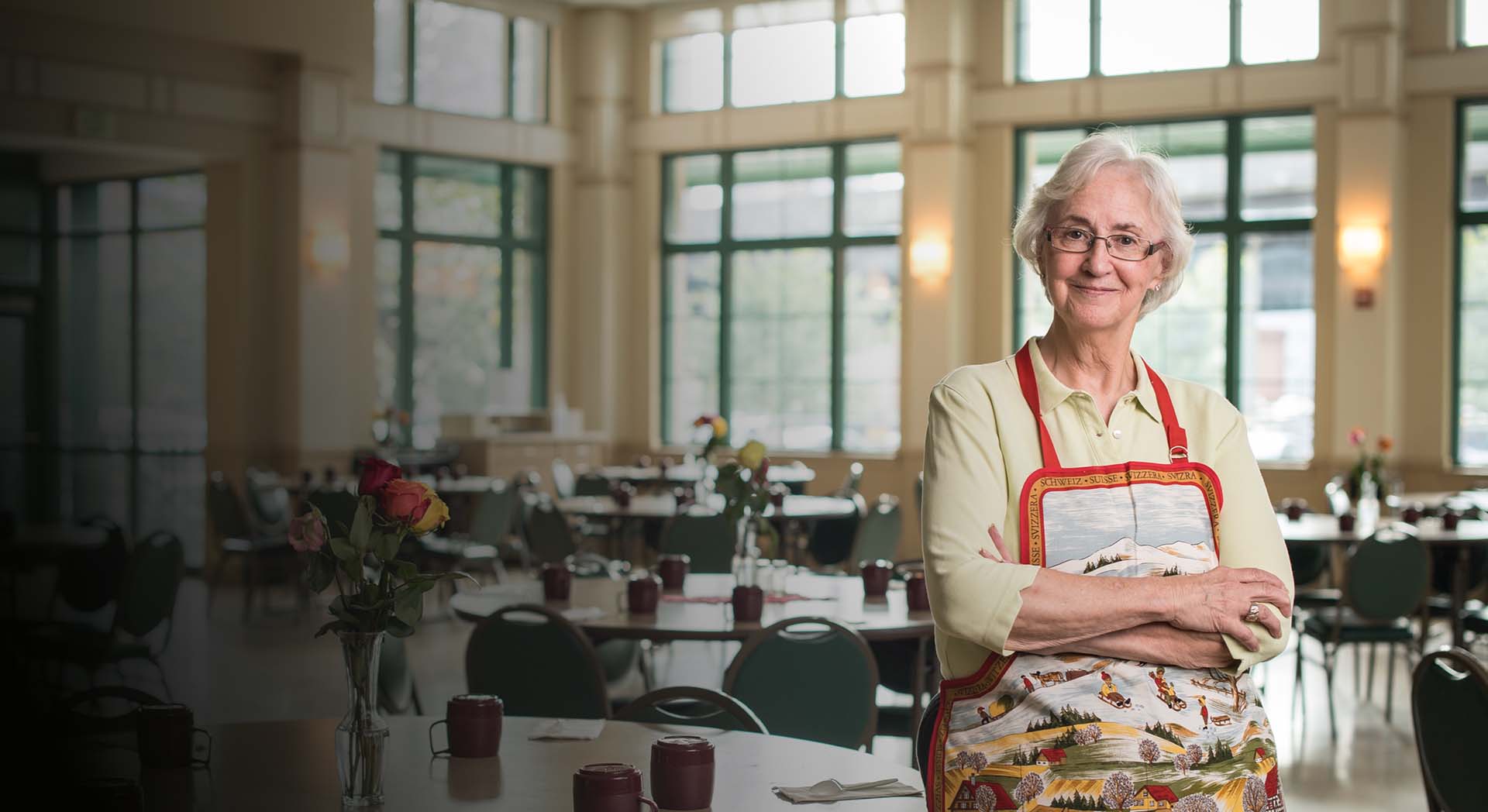 Volunteer
Giving your time is a powerful act of love for your community.
Answering the call to service.
Join over 4,000 community volunteers in meaningful service that leaves a lasting impact.
All of Catholic Charities volunteer positions can be discovered by visiting our online volunteer portal. There, you can search for opportunities by program, service type, time length, location, physical capabilities, and more. If you are new to the portal, you will find a brief tour to get started in 3 easy steps below.
Explore your Options
Upon visiting the portal, you will arrive at the dashboard home page where the searching takes place. There is a "Search" panel in the left side bar that allows you to search opportunities by programs, skills/interests, physical activity level, duration, location, and availability. Select one of the rows to expose a list of options and click on your selection. Details and additional subcategories or programs will appear for you to choose from.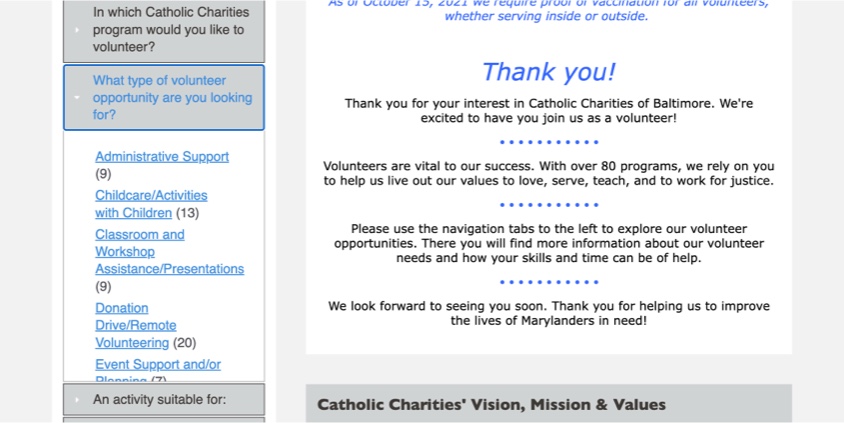 Create an Account
Once you've found the right opportunity, scroll to the bottom of the volunteer description and click "Apply." You will then be asked to either create a new account or login to an existing account. Enter your new username and password and then click "Save and Continue." You will then be automatically taken to the application form.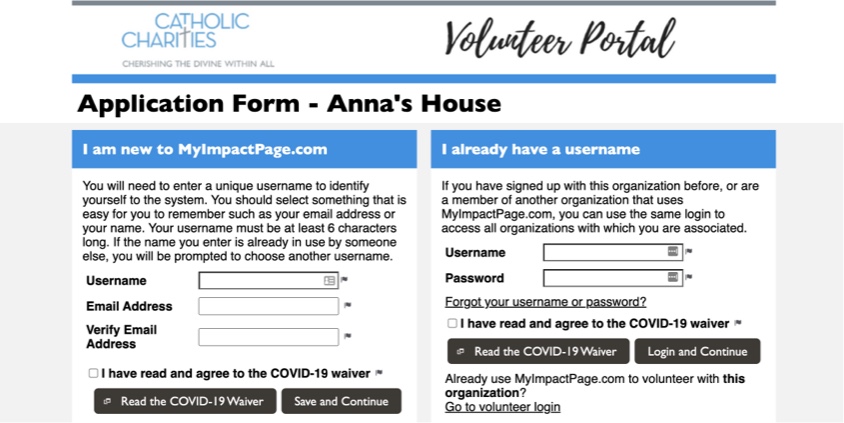 Fill the Application Form
Once you are presented with the application form, answer all the questions and submit the form. Please note that your application will not be submitted until you fill in all fields flagged as required on this page. After your application has been submitted, someone from Catholic Charities will contact you to follow up.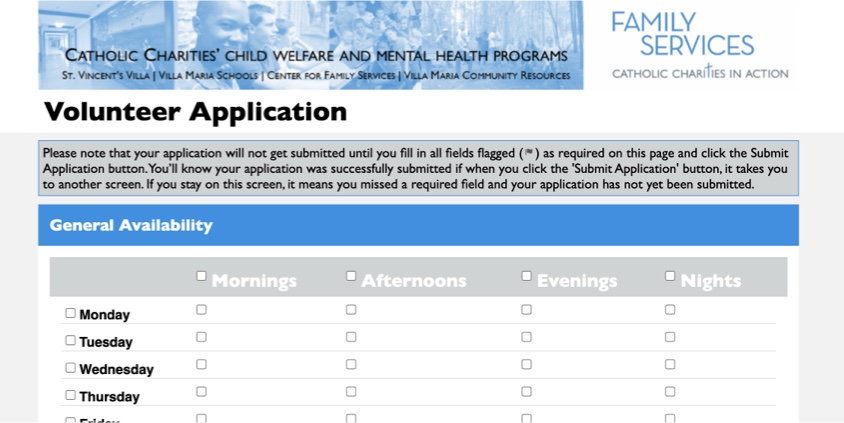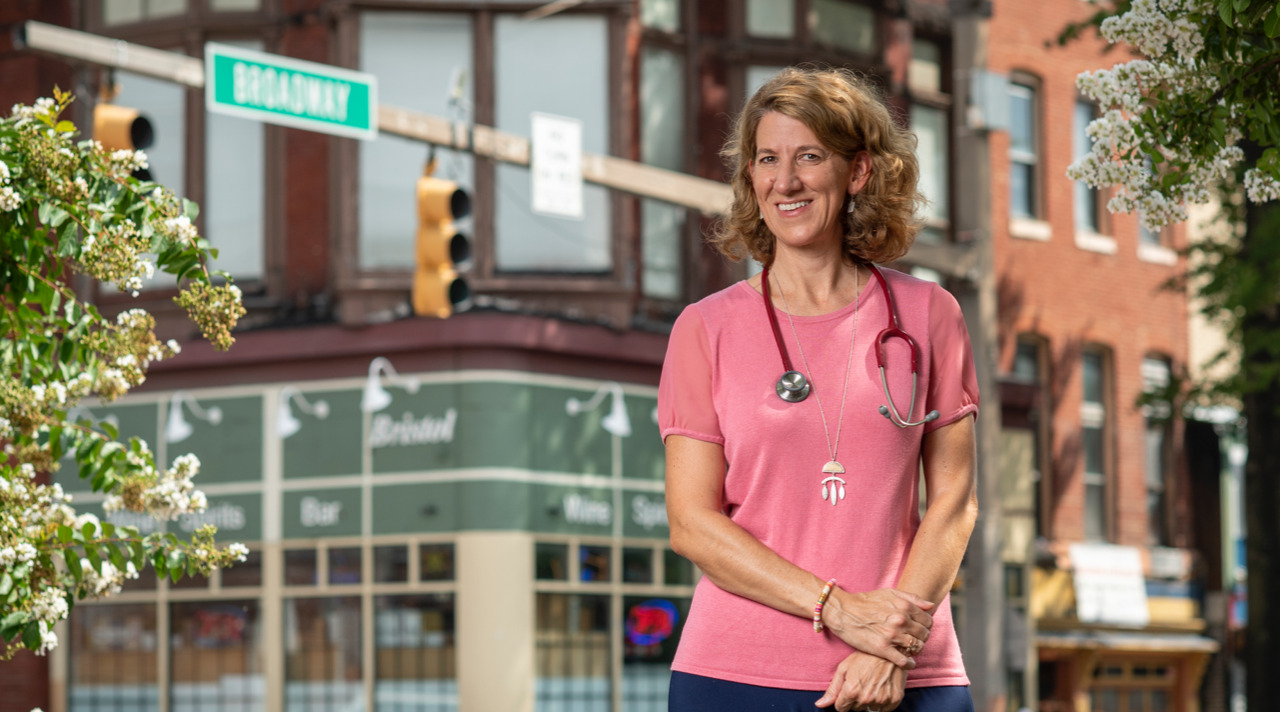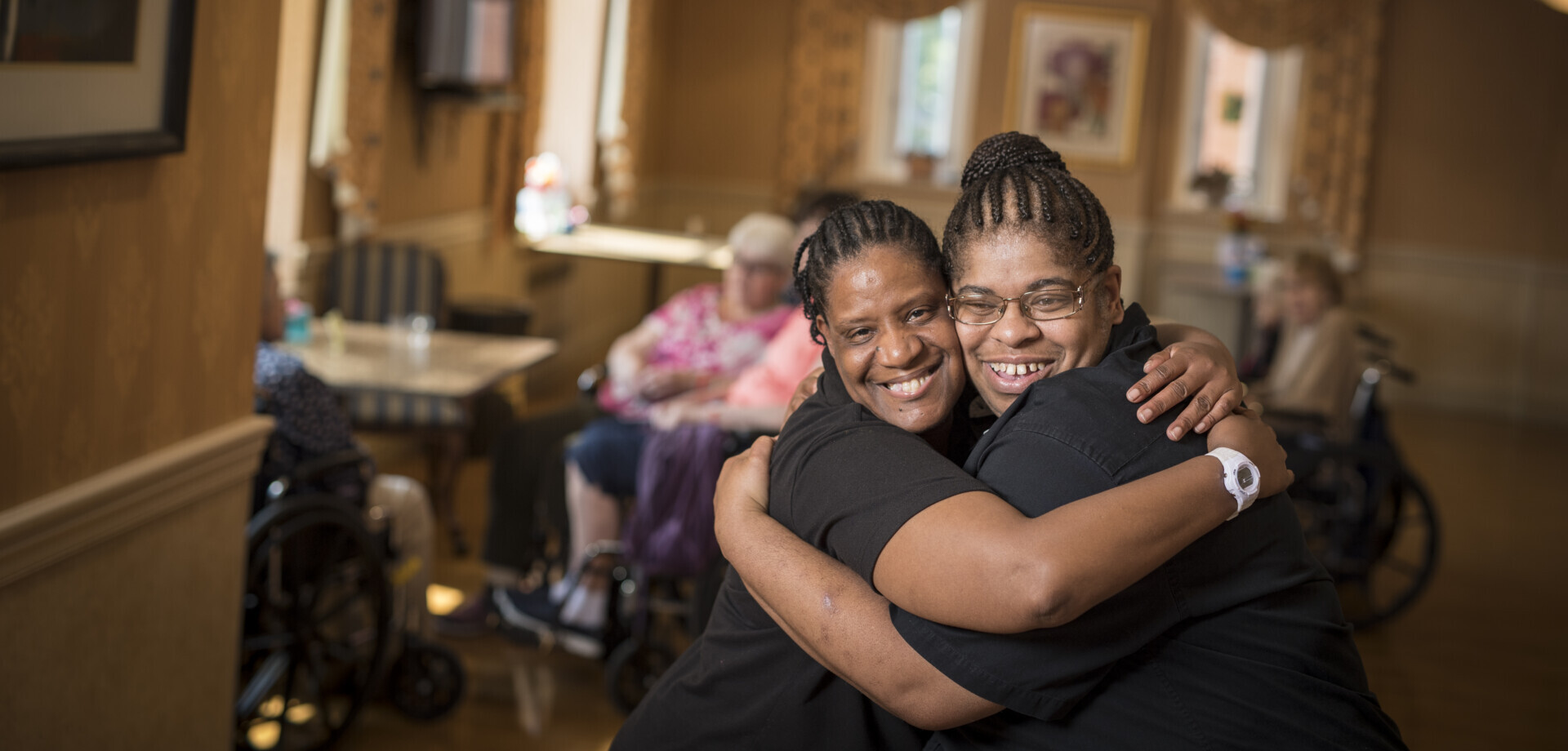 Interested in Other Ways to Get Involved?
Explore how we are making long-term impact on systemic issues through advocacy.