Start of main content.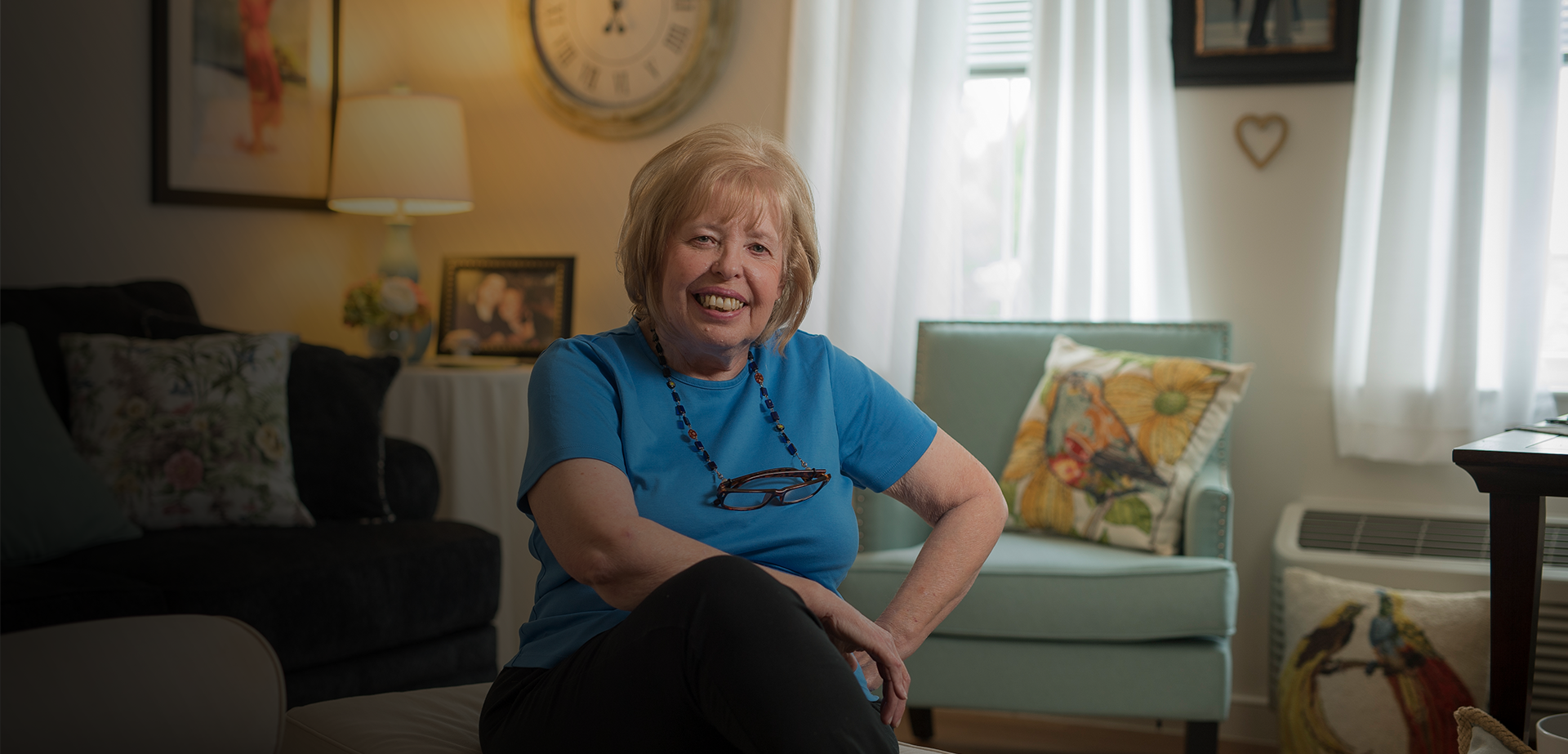 Village Crossroads II
Exceptional, affordable apartments for older adults.
Our Purpose
Village Crossroads II is the first HUD 202 / Low-Income Housing Tax-Credit mixed finance affordable senior community in Maryland.
Catholic Charities Senior Communities develops and operates affordable, supportive communities for older adults with a resolve to nurture a spirit of purpose, wellness, and harmony among both our residents and colleagues. Catholic Charities has managed senior communities for over 35 years. Catholic Charities owns and operates senior communities across Maryland. We believe that all people, regardless of their religion, beliefs, race or financial means, are entitled to a home. We are dedicated to promoting community, good health, happiness and a sense of self-worth for all residents.
Apply Now
Who We Serve
Village Crossroads I and Village Crossroads II is a tax credit community that offers 94 HUD-subsidized apartments to low-income seniors. Located in the Perry Hall area of Baltimore County, the 7.4-acre campus offers a smoke-free community.

Village Crossroads I and Village Crossroads II is Leadership in Energy and Environmental Design certified for practical and measurable green building design, construction, operations and maintenance solutions.
The Village Crossroads community welcomes people regardless of faith and is an Equal Housing Opportunity provider for adults 62 years and older.
Services
Senior Housing
Basic Needs
Aging with Dignity
Game Lounge
Club Room
Creative Arts Studio
Multimedia Room
Internet Lounge
Aging with Dignity

St. Elizabeth's Rehabilitation and Nursing Center

Christine has always admired her caring and indomitable mother. Bertha Paul rose to a management position at Montgomery Ward's, and then ran a daycare business out of her home. "My mother is a very loving person, and she threw everything she had into taking care of other people's children after raising six of her own," she said.

Read Full Story

My mom has really only socialized 
with our big extended family, but now she has friends. And her being in St. Elizabeth's allows me to sleep at night.

— Christine

Read Full Story
Contact
For general inquiries, please call or send a message.