Start of main content.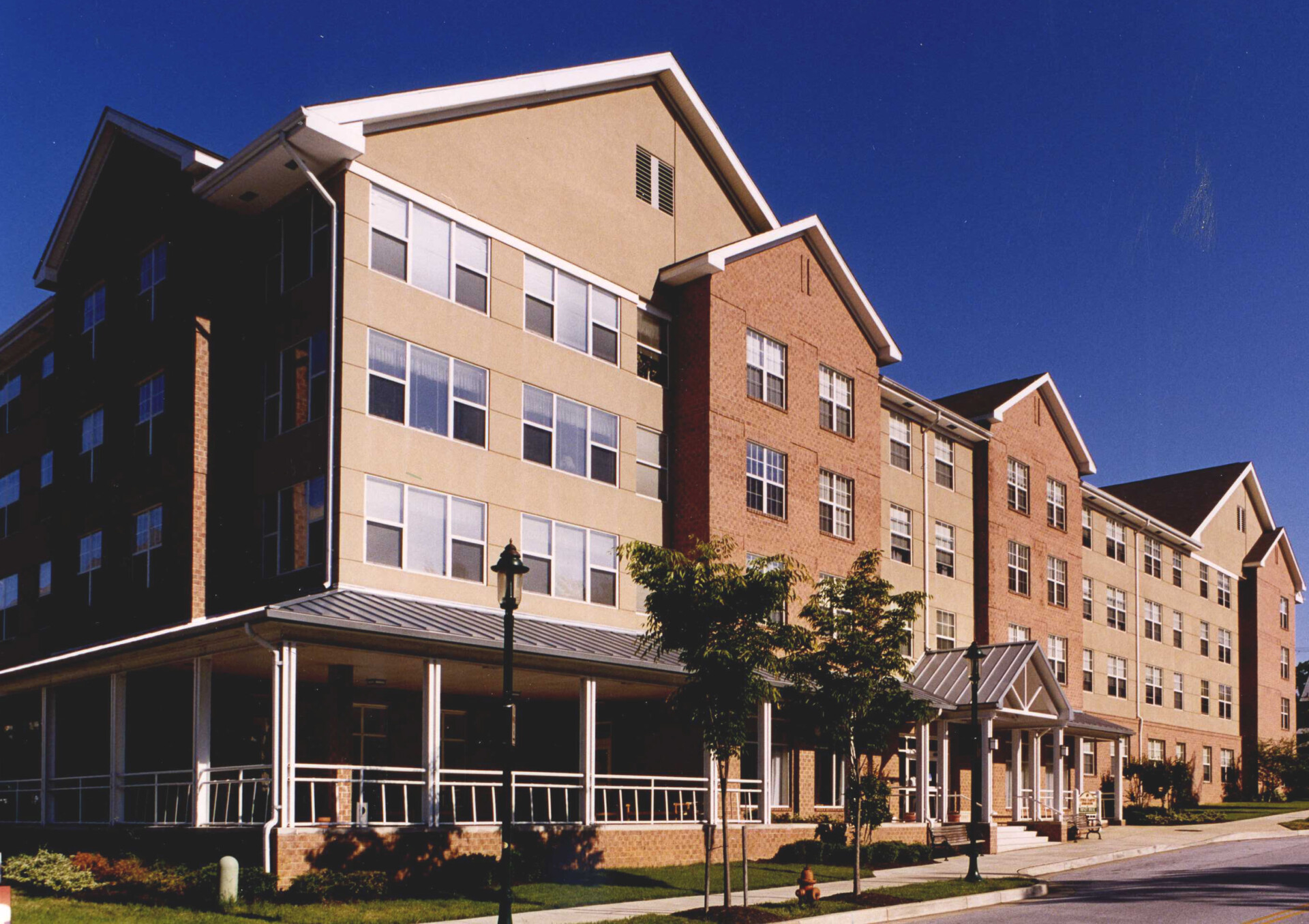 Trinity House
One-bedroom, rent-assisted apartments for seniors.
Our Purpose
Trinity House, a Catholic Charities Senior Community, offers 82 one-bedroom, rent-assisted apartments for seniors.
The community is located in the heart of Towson and is easily accessible from I-695 and York Road. Located across the street from the Towson Library, Trinity House is one block away from a new movie theatre, bookstores, restaurants and shopping. Towson Town Center is a short walk away.
Who We Serve
We serve older adults who are looking for housing in Maryland. Ensuring that we offer seniors social and community support as they age is vital to their happiness. We consider it a calling to offer housing, friendship, and care.
Services
Senior Housing
Wellness Services
Personal Assistance
On-Site Information
Exercise Classes
Wellness Suite
Private Meeting Room
Enrichment Speaking Series
Library
Multipurpose Room
Resident Clubs
Personal Emergency Response System
Aging with Dignity

St. Elizabeth's Rehabilitation and Nursing Center

Christine has always admired her caring and indomitable mother. Bertha Paul rose to a management position at Montgomery Ward's, and then ran a daycare business out of her home. "My mother is a very loving person, and she threw everything she had into taking care of other people's children after raising six of her own," she said.

Read Full Story

My mom has really only socialized 
with our big extended family, but now she has friends. And her being in St. Elizabeth's allows me to sleep at night.

— Christine

Read Full Story
Contact
For general inquiries, please call or send a message.