Start of main content.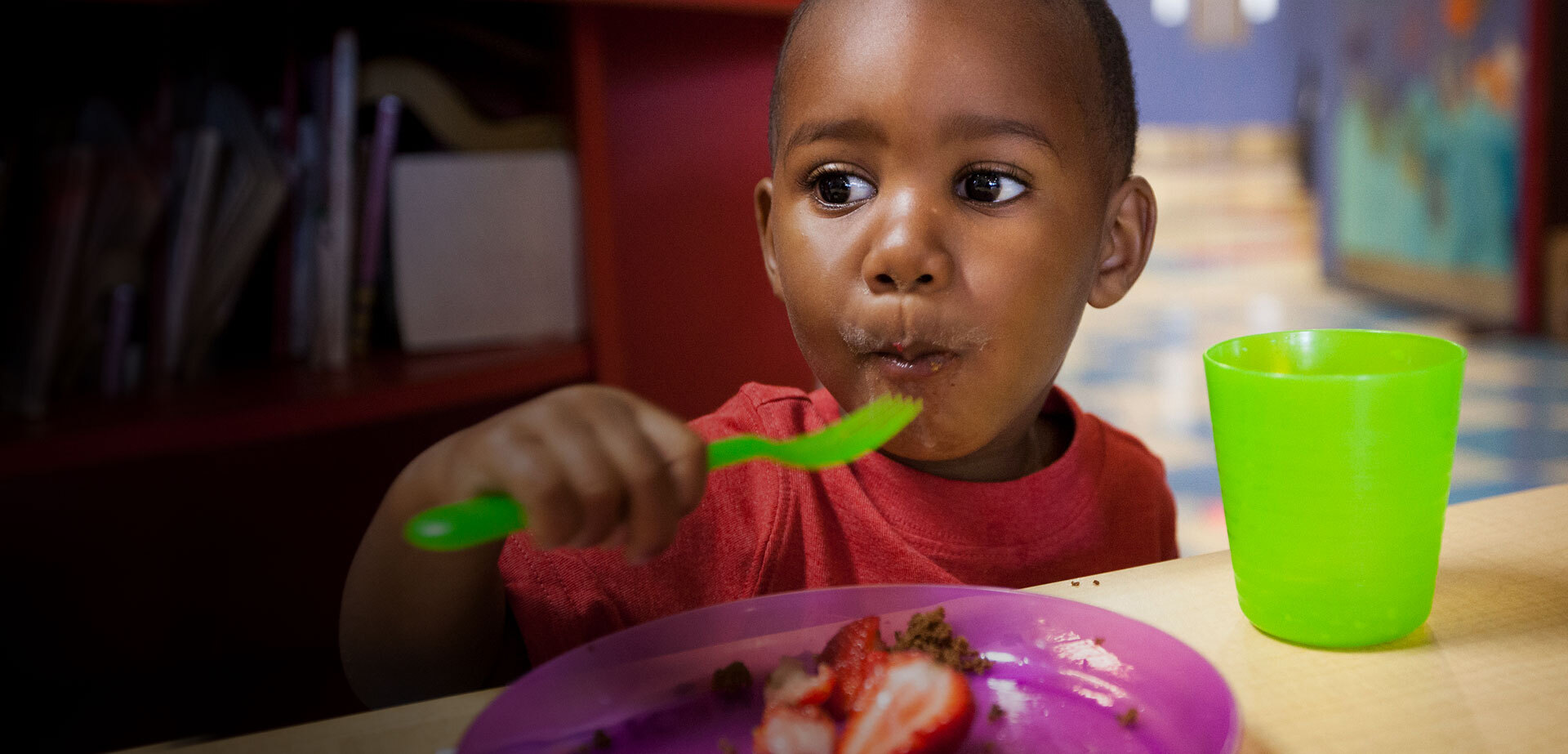 Head Start of Baltimore City
Our nation's leading investment in early childhood care and education.
Our nation's leading investment in early childhood care and education.
Our Purpose
Head Start is a child and family development program that enables children from low-income families to be better prepared when entering elementary school, thereby improving the likelihood of their success in school and in life.
Launched in 1965, Head Start is a nationwide, federally funded program that provides a comprehensive range of early childhood development and intervention services for pre-school children and their families. Head Start primarily provides services for children from low-income families and children with disabilities. Catholic Charities' Head Start programs serve over 800 children and 700 families in Baltimore and surrounding areas.
Enroll Now
Who We Serve
The CCHSBC staff recognizes that parents are the children's first and most important teachers. They work closely with parents to help children ages 3 to 5 develop academic skills, as well as confidence, self-reliance and social skills. In addition, services are available to assist parents with developing and achieving personal, educational and employment goals for themselves and their family.
CCHSBC provides children with activities to help them grow mentally, socially, emotionally and physically. The curriculum promotes child-directed, hands-on learning that is reinforced by parents at home.

Children who attend our Head Start programs in Baltimore City participate in a variety of activities in all areas of child development. We offer a learning environment in which children can develop socially, intellectually, physically and emotionally. The Creative Curriculum promotes hands-on learning. A fundamental element of Head Start is providing basic health care for all children. Children and families also receive mental health services through the program and referrals to community-based providers.

Another important part of the program includes the identification and coordination of community resources that address the social, educational, health and economic needs of families. Each child receives at least one hot meal daily. Parents and children also receive hands-on nutrition education.

We offer your child love, acceptance, understanding, the opportunity to learn, and the opportunity to experience success.
Services
Child Assessment
Eligibility
Health Services
Nutrition
Mental Health
Disabilities
Family Engagement
Family Support Services
Resources
Supporting Children & Families

Carroll County Head Start

When their grandson, Oliver, was born, Susan and Marlin Felmey were there to help. "It's so expensive to live in Carroll County, it's hard to make ends meet," they said. So their empty nest was full again. When Oliver was 18 months old, their daughter enrolled Oliver in Head Start, and "our only complaint is that it doesn't go to 12th grade," Marlin said. "We have loved every minute."

Read Full Story

I was working when my children were small, and the ideas about raising children have changed so dramatically since our day.

— Marlin

Read Full Story
Contact
For general inquiries, please call or send a message.