Start of main content.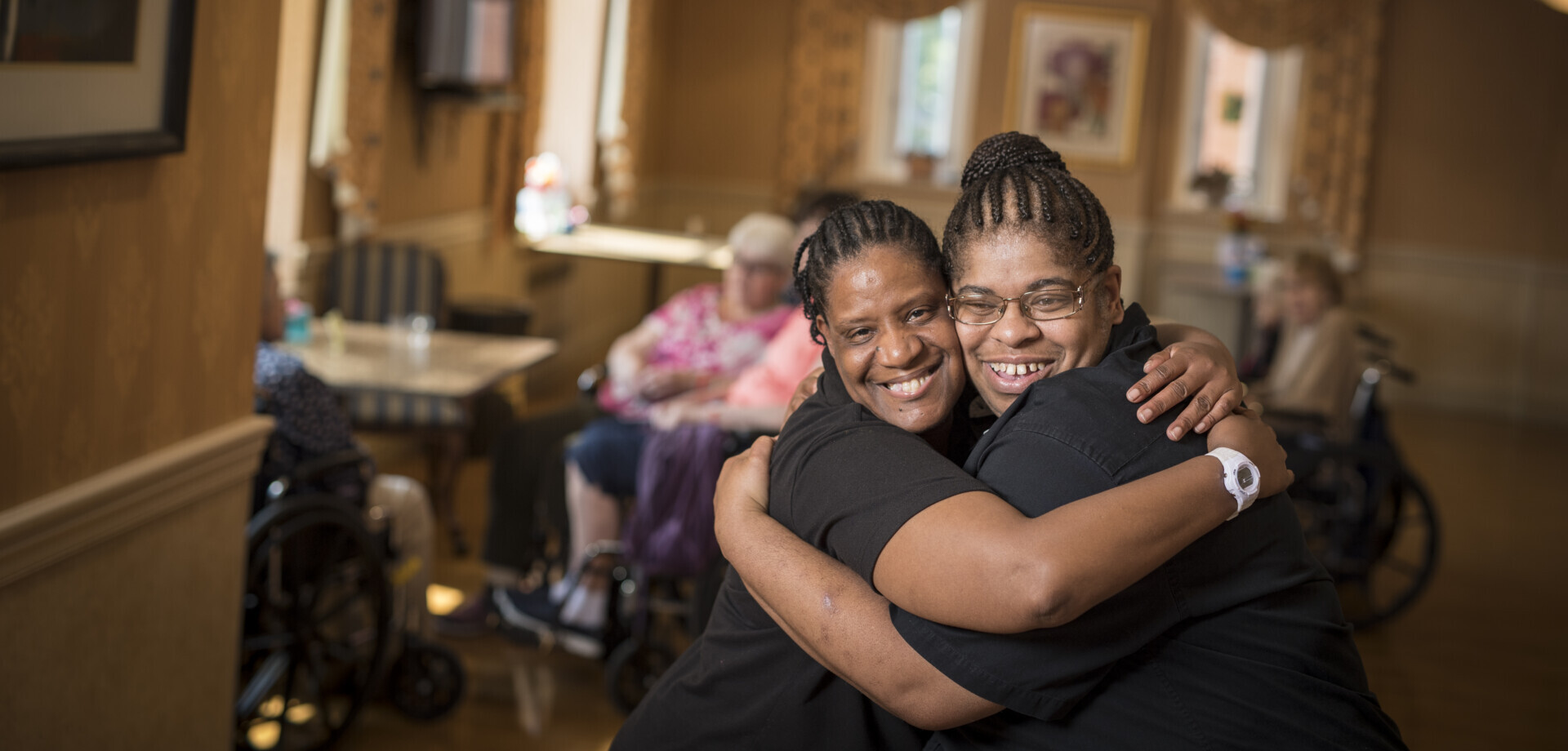 Gallagher Services
Supporting adults with intellectual and developmental disabilities to live the life of their choice.
Supporting adults with intellectual and developmental disabilities to live the life of their choice.
Our Purpose
Gallagher Services supports adults with intellectual and developmental disabilities in living the life of their choice. They are supported in living, working and being involved in the community as independently as possible. The Cornerstones of the program are Person-Centered Planning and the mission and values of Catholic Charities.
Who We Serve
Gallagher Services operates in Anne Arundel, Harford and Baltimore Counties and Baltimore City.
We offer: residential services, supported employment, community-based day services, respite care (limited), employment training services, pre-vocational and vocational training, spiritual, recreational and social activities, and personal supports. To be eligible for admission to Gallagher Services' residential or day programs, an adult must be eligible for services through the Developmental Disabilities Administration (DDA).
Services
Residential Services
Supported Employment
Community-Based Day Services
Respite Care
Employment Training Services
Pre-Vocational and Vocational Training
Spiritual
Recreational and Social Activities
Personal Support
Achieving Independence
Intellectual Disabilities
Developmental Disabilities
Achieving Independence

Sarah's House

Andrew doesn't want his children ever to experience the financial insecurity and homelessness that he has endured for more than half of his life. With parents who were unable to care for him, he was "in foster care at age four," he said, "arrested at 19, and released with nowhere to go, bouncing back and forth from place to place, staying outside."

Read Full Story

I have good people in my corner who helped us out during the pandemic. But by the beginning of 2021, I was going broke paying for a hotel room, and it got to be too much. I started looking around for programs that could help us and found Sarah's House.

— Andrew

Read Full Story
Contact
For general inquiries, please call or send a message.