Start of main content.
Healing Trauma & Addiction
St. Vincent'sVilla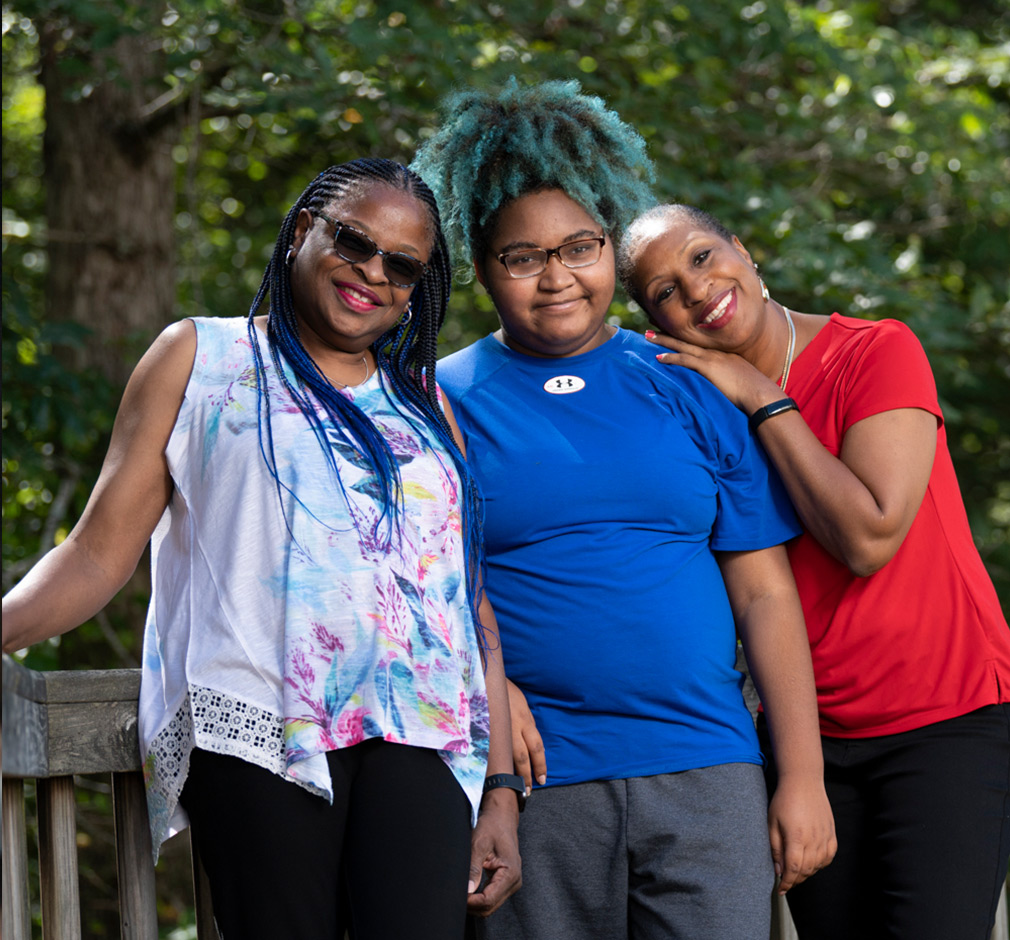 When Rev. Dr. Jalene Chase was 5 years old, she made a friend who often seemed sad. Eventually, the friend told Jalene a man in her household was hurting her. Jalene told her own mother, who tried unsuccessfully to intervene. When her friend was killed in an accident on her way home from school, Jalene believed the girl had ridden her bike into traffic.
"She couldn't face going home one more day," Jalene said. "I couldn't help her. I'm in a position to help children now."
So she does. When Jalene's oldest brother died, his grandchildren needed a home. Jalene and her sister, Shirlene, sold their condos to buy a house together and take care of the children. But that was just the beginning. The sisters soon were taking in other children whose parents needed temporary help. They trained as treatment foster parents, learning to care for children and teens with significant emotional, behavioral, social, or medical issues. That's how they met Jonaya.
"Jonaya came to stay with us for respite care, just for a few months," Jalene recalled. "Well, it's been six and a half years."
At first, Jonaya was destructive and sometimes violent. The behavior told the Chase sisters that Jonaya had experienced significant trauma and would need more than conventional therapy. Jalene's research led her to St. Vincent's Villa.
"With a child like this, some people would feel like a failure needing to send her for residential care," she said, "but we knew the best we could do for her was getting her the help she needed. It was always difficult to leave her there, but every tear when we dropped her off watered her growth."
Six years after her 30-day stay at St. Vincent's Villa, Jonaya calls Jalene and Shirlene her "aunts." She still uses the skills she learned at St. Vincent's Villa to calm herself and advocate for her needs. She dreams of a career using the creative skills she discovered through her art therapy.
And Jalene sees a bright future for the little girl whose path was supposed to cross with hers for just a little while, but has grown longer.
"She knows we care about her, and I want her to embrace that person we care about, and have a good life."