Start of main content.
Aging with Dignity
St. Elizabeth's Rehabilitation and NursingCenter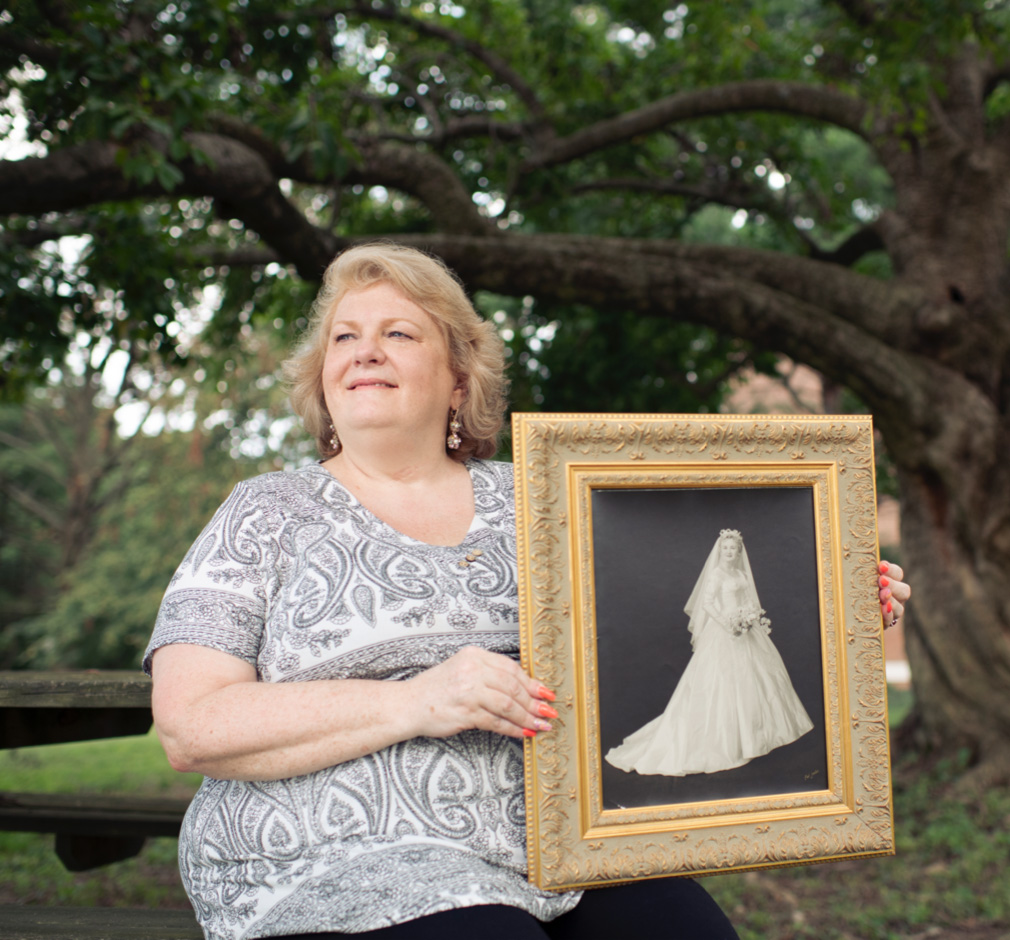 Christine has always admired her caring and indomitable mother. Bertha Paul rose to a management position at Montgomery Ward's, and then ran a daycare business out of her home. "My mother is a very loving person, and she threw everything she had into taking care of other people's children after raising six of her own," she said.
So it was Christine's husband who first noticed that the time had come for the caretaker to get some loving care of her own.
When they built their house nearly 20 years ago, they made a place for Bertha there, so Bertha was there to support Christine when she had her baby daughter, and she has been a constant presence in her now-teenaged granddaughter's life.
They started seeing signs of the onset of Alzheimer's about six years ago, and Bertha's condition worsened while the family was on Covid lockdown in 2020. "It was a blessing to have my husband working at home because my mother started to fall—he's a strong man and he loves my mother," Christine recalled. They began to worry about Bertha's safety, especially when she would get up and wander the house at night. They put safety locks on the outside doors. "You'd like to think your case is special, but everybody who goes through this has the same story. The thing we all share is that it hurts."
When Bertha was hospitalized with a stroke, and Christine accepted that her mother needed more care than they could provide at home St. Elizabeth's Rehabilitation and Nursing Center was the only option she would consider. "My great aunt, who is 99, was there, my mother's mother was there many years ago, my father's brother, his mother in law, back to my grandmother—so we knew St. Elizabeth's was a caring place. We have a long relationship with St. Elizabeth's."
Even knowing that her mother was going to a place she trusted, Christine wasn't anticipating how happy the transition would be. "My mother really likes it there! The staff have really taken a shine to my mother, and my mother lights up when they come into her room. That's just wonderful to see, when you have to leave your mom in someone else's care. My mom has really only socialized with our big extended family, but now she has friends. And her being in St. Elizabeth's allows me to sleep at night. Now when I visit with her, I don't have to worry about doing the hard physical caretaking. I can spend time with her, cherish our memories together. It's wonderful to see the happiness in my mom.