Start of main content.
Supporting Children & Families
Head StartStory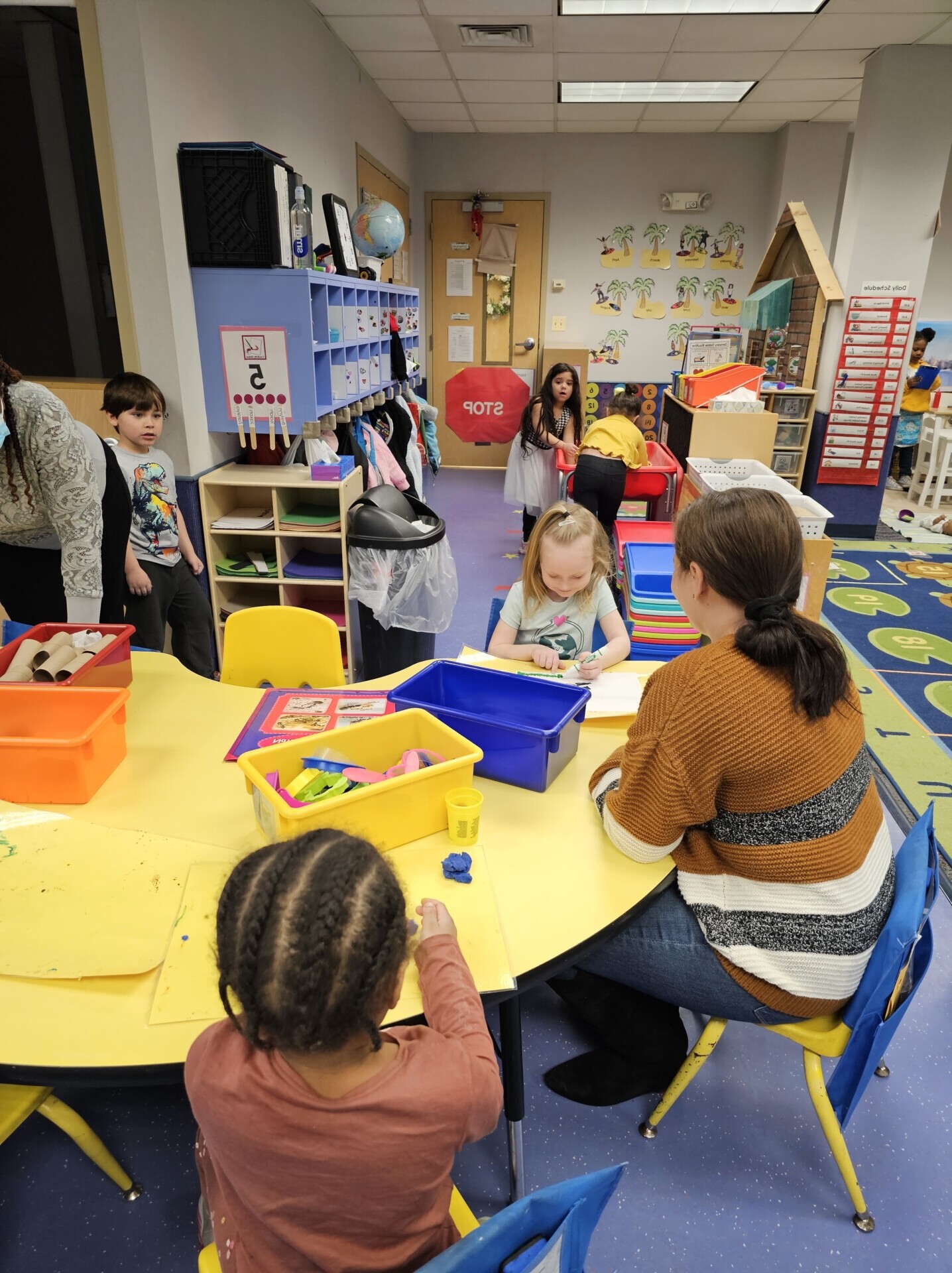 I Know Where I Can Be
By Donald Manekin, Co-founder, Seawall
"Without Catholic Charities and Head Start I don't know where I'd be." It was clear that this can now be rewritten as "Because of Catholic Charities and Head Start, I know where I am and where I can be." These quotes personify the heartfelt conversation a Head Start parent and teacher and I shared together.
Her position at the Head Start program has allowed her to fully shape her life as a mom, teacher and community member. When her job as an aide to an elderly woman ended, her attention was focused on a position that would allow her two-year-old daughter to be in a Head Start program that would offer much more than just daycare. Because of how she saw her own child's growth, she applied for a position at her daughter's Head Start and came on board as an on-call assistant. She was so well thought of that the program offered her a full-time position in a pre-K class.
So much has unfolded for her as a result. She mastered the 90-hour certification program where she learned about children and their needs. She learned about the positive effects of conscious discipline and emotional development, where breathing and singing can positively affect children's well-being. She shared that, "Watching the children grow, including my daughter, is amazing and I know my purpose here is to help children learn important life skills."
This position has brought her and her children a much sought-after structure. There is the time now to have breakfast as a family, see her daughter off to middle school and get her and her daughter to the Head Start program. There she is able to give herself fully as a teacher, and then arrive home with time to prepare dinner for the three of them, seeing the girls off to sleep at a scheduled time.
Looking forward, her goal is to receive a bachelor's degree from Carroll Community College.