Start of main content.
2022 Mission in Action Honoree:
Chentell McIntoshGomez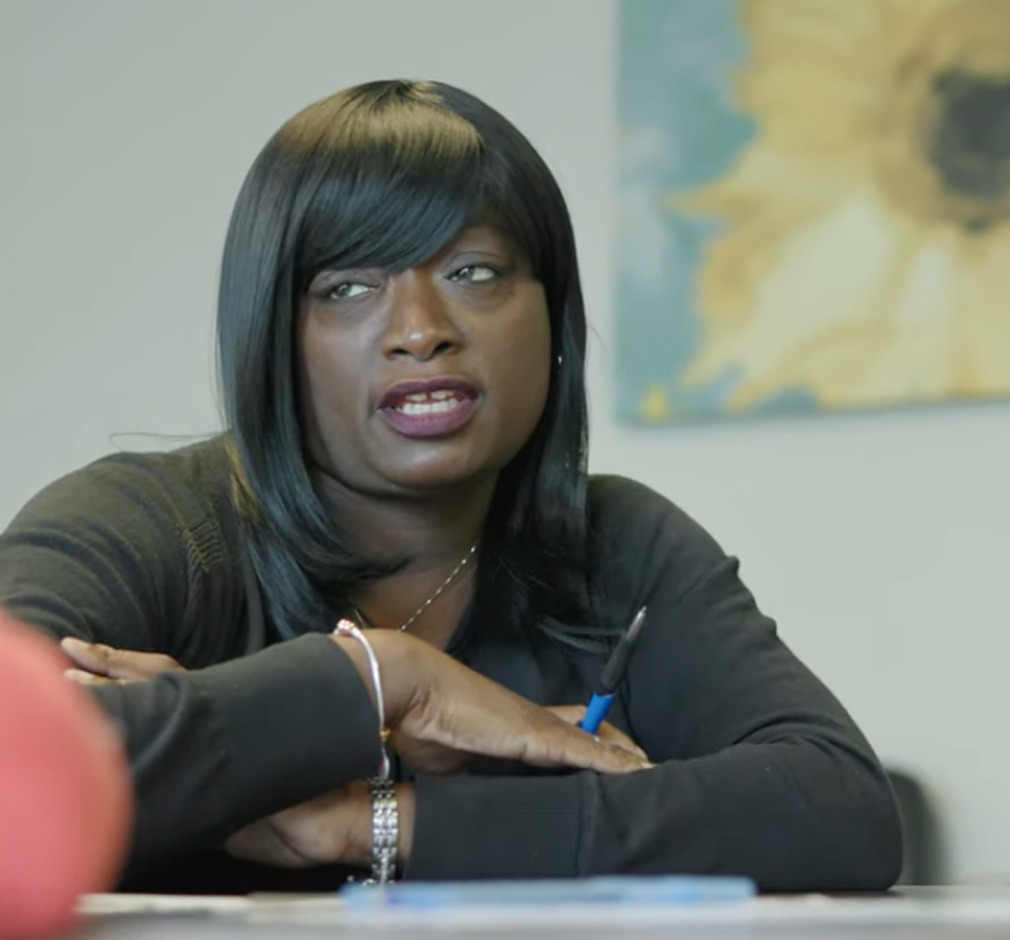 Mission in Action Award Honoree Chentell McIntosh Gomez, Villa Maria Community Resources Harford County, Therapist
Each year, Catholic Charities awards staff who have consistently embodied our Mission: Inspired by the Gospel mandates to love, serve and teach, Catholic Charities provides care and services to improve the lives of Marylanders in need.
Chentell makes it her mission to make sure that clients have access to all the resources they could possibly need. A quiet person by nature, she is absolutely fearless when it comes to advocating for her clients.
Read what her colleagues have written about her:
Chentell McIntosh Gomez is a truly valuable member of the team in Abingdon. She is dedicated to serving all the clients at the clinic by providing information and resources to all of the families, even those that are not directly assigned to her. She is enthusiastic about sharing her knowledge of social support services and the difficult processes of applying for various benefits. If a client is in need, Chentell will call anyone and everyone to locate additional assistance for that person.
Here are some of the things that she has done in the past:
• Connecting a family with a service to exterminate the home for bed bugs for free
• Connecting clients to the newly expanded tax credits when they hadn't even known that they were eligible
• Upon learning that a local agency was offering assistance for Thanksgiving and Christmas to local families, she took up the initiative to connect several of our clinic clients to those groups and coordinate the contacts and drop off locations
• For families living in temporary housing, Chentell has called local landlords to see what homes they might have available that meets the family's needs. She has additionally driven the parent to scout the location at times
• When other therapists have questions about the confusing process of applying for various benefits on behalf of their clients, Chentell has walked through the process with them
• She has a stunning breadth of knowledge about local summer camps, funding for those camps, and which camps might be good for special needs kids. Chentell routinely shares this information with all of the other members of the team.
Chentell does all of this with no expectation of recognition. Her deep faith guides her, and she routinely expresses thanks to God for her ability to help others.
One clinic staff member had this to say about Chentell:
Chentell always goes above and beyond to ensure that I can also help my clients in the best way possible. She is always so knowledgeable about resources in Harford County! She has spent a good 45 minutes with me talking about ways to help my client's parent succeed financially and get back onto their feet; talking about various job opportunities, recommendations on useful contacts and connections she has, housing processes, and camps for kids. She will even follow up with me afterward! I always appreciate her willingness to take time out of her schedule to help me out. I can see that she is always looking out for the well-being of others, is conscientious, and finds a way to ensure clients have their needs met no matter what.