Start of main content.
2022 The Anne Lindsey Otenasek Youth Service Award:
Archbishop Spalding HighSchool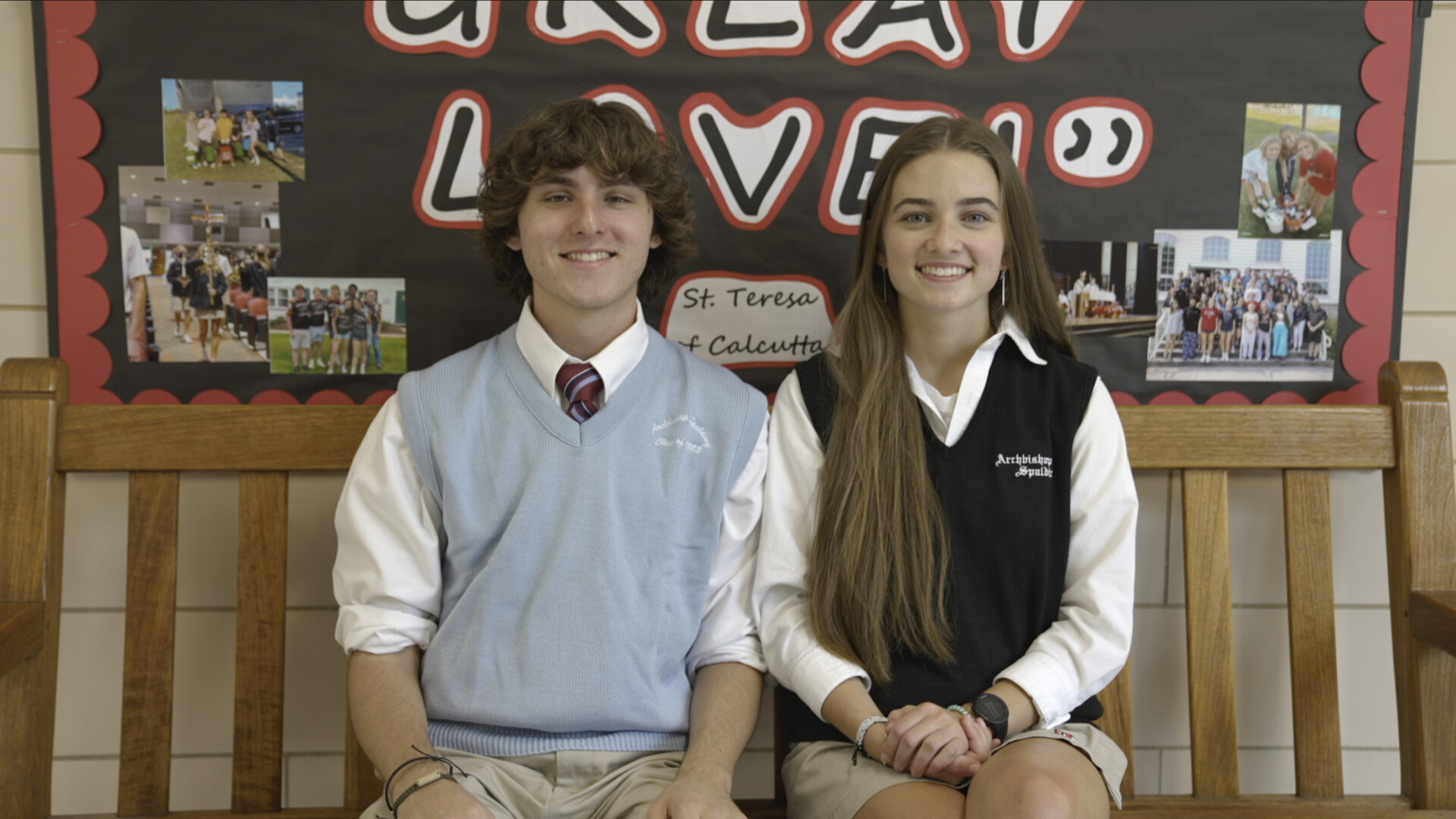 The Anne Lindsey Otenasek Youth Service Award is given to high school students in recognition of outstanding volunteer service with Catholic Charities. It is given in memory of Anne Lindsey Otenasek, an energetic teenage Catholic Charities volunteer and passenger on 1988 Pan American Flight 103, to honor and perpetuate her spirit and personal commitment to helping others. It is given to a high school or college individual or group that shows outstanding volunteer commitment to Catholic Charities. 
The Archbishop Spalding High School students are being honored for their commitment to families experiencing homelessness or in need of emergency shelter in Anne Arundel County. Spalding students have volunteered at Sarah's House for over a decade, providing dinners to residents on the first Sunday of every month. 
"It's a tradition that began at least 15 years ago, where our students prepare, deliver and serve meals to residents at Sarah's House," said Archbishop Spalding High School Campus Minister Nicole Trumpler. "Throughout the pandemic, we continued to support and serve Sarah's House although we pivoted to a deliver-only method. Our students are constantly asking when they will be able to return to serving residents in person because they miss sitting with the families and forming those bonds." 
Volunteers range in age from 14 to 18 years old and participate in various school activities, including the music honor society and field hockey. 
"There were several times during our days of in-person meals where members of our music honor society wrapped dinner service with an impromptu mini-concert," said Trumpler. "It seems that everyone loves to hear uplifting songs, especially during the holiday season." 
In addition to preparing and serving meals for residents, students also assist at the After School Program, where they tutor young residents, help with homework, or help prepare flashcards for residents with upcoming exams. 
"Our work simply knows no boundaries as we strive to embody our school's mission of challenging our students to grow spiritually, academically, physically, and socially," said Trumpler. "To know we are being honored by this namesake award is outstanding. This is such a monumental year for Sarah's House as they celebrate 35 years–it's just an awesome feeling to be associated with it all." 
"It genuinely means a lot to me knowing that Anne Lindsey Otenasek devoted her life to service, and that we are able to commemorate her and to go forward in her honor as a school dedicated to service."
—Joe Robuck, Archbishop Spalding High School Senior
"We at Archbishop Spalding High School are honored to receive the Otenasek award because she's such a great example of sacrificial service. Service isn't easy but it's so rewarding."
—Ashley Miller, Archbishop Spalding High School Sophomore