Start of main content.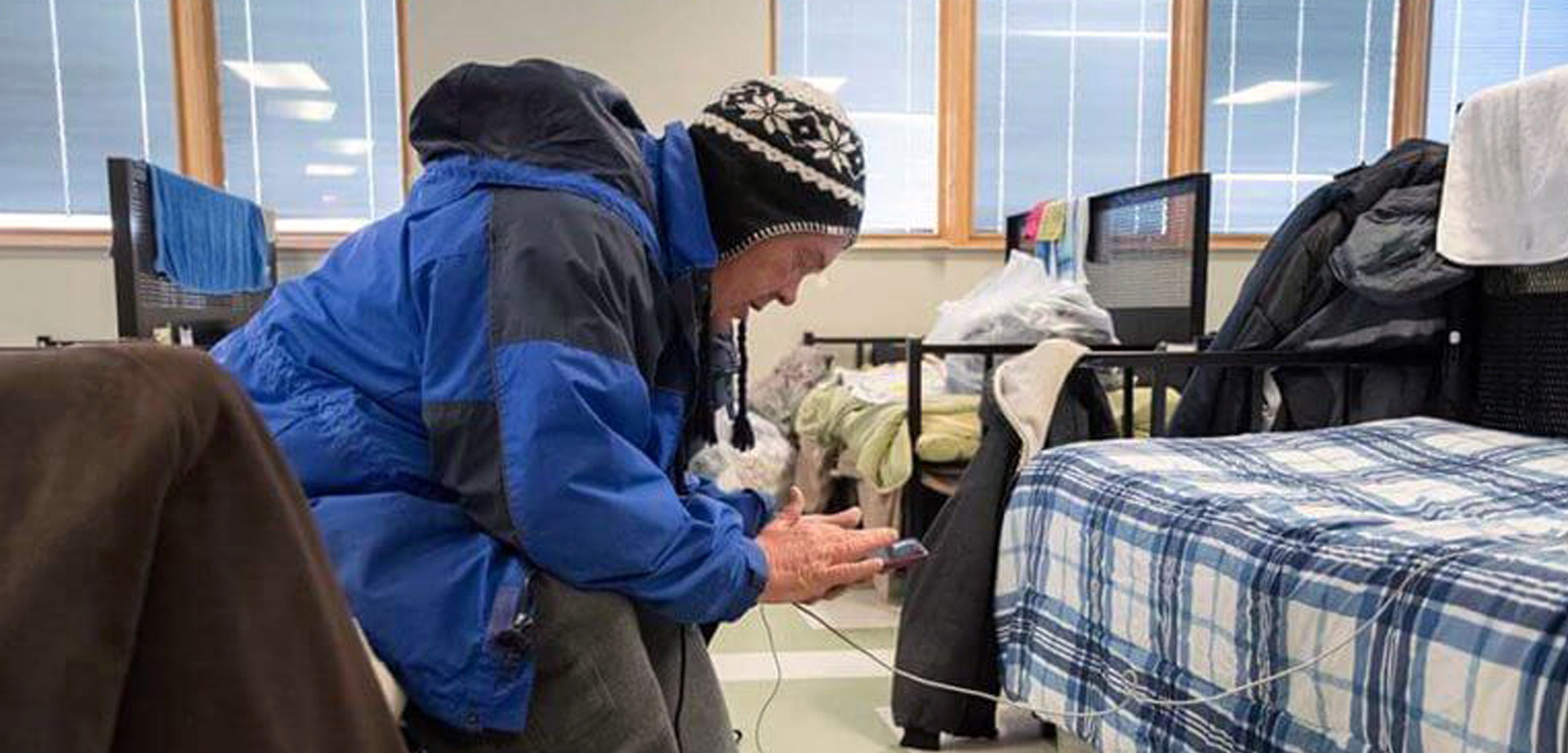 Weinberg Housing & Resource Center
Providing low-barrier emergency shelter and homeless services.
Our Purpose
The Weinberg Housing and Resource Center is a low-barrier emergency shelter that provides homeless services to over 275 adult men and women each night in the City of Baltimore. Our services include shelter, convalescent care, breakfast and dinner, showers, laundry, case management and a variety of life skills and empowerment classes – with a focused goal of assisting residents in obtaining permanent housing.
Who We Serve
We serve adult men and women in Baltimore City experiencing homelessness. Providing refuge for all people who need a place to lay their heads at night makes our community safer.
The Center also houses a convalescent center operated by Healthcare for the Homeless. In this special unit on the third floor, people without homes who have just been released from the hospital can find a place to recuperate under medical supervision.
Services
Emergency Shelter
Homeless Services
Housing Assistance
Convalescent Care
Meals
Case Management
Empowerment Classes
Laundry Services
Welcoming New Neighbors

Esperanza Center

In 2012, 16-year-old Williams was just one of tens of thousands of children from Central America crossing the southern border into the U.S. alone. When he was apprehended in Texas upon arrival, Williams had already endured a terrifying journey and still faced an uncertain future. In leaving El Salvador, he had simply been running for his life.

Read Full Story

The people at Esperanza, I never felt alone when I was working with them. They see everyone as a person, not a case. They really care. The path I took, and making it this far. It shows me that I can do things too. It inspires me to do something with my life.

— Williams

Read Full Story
Contact
For general inquiries, please call or send a message.