Start of main content.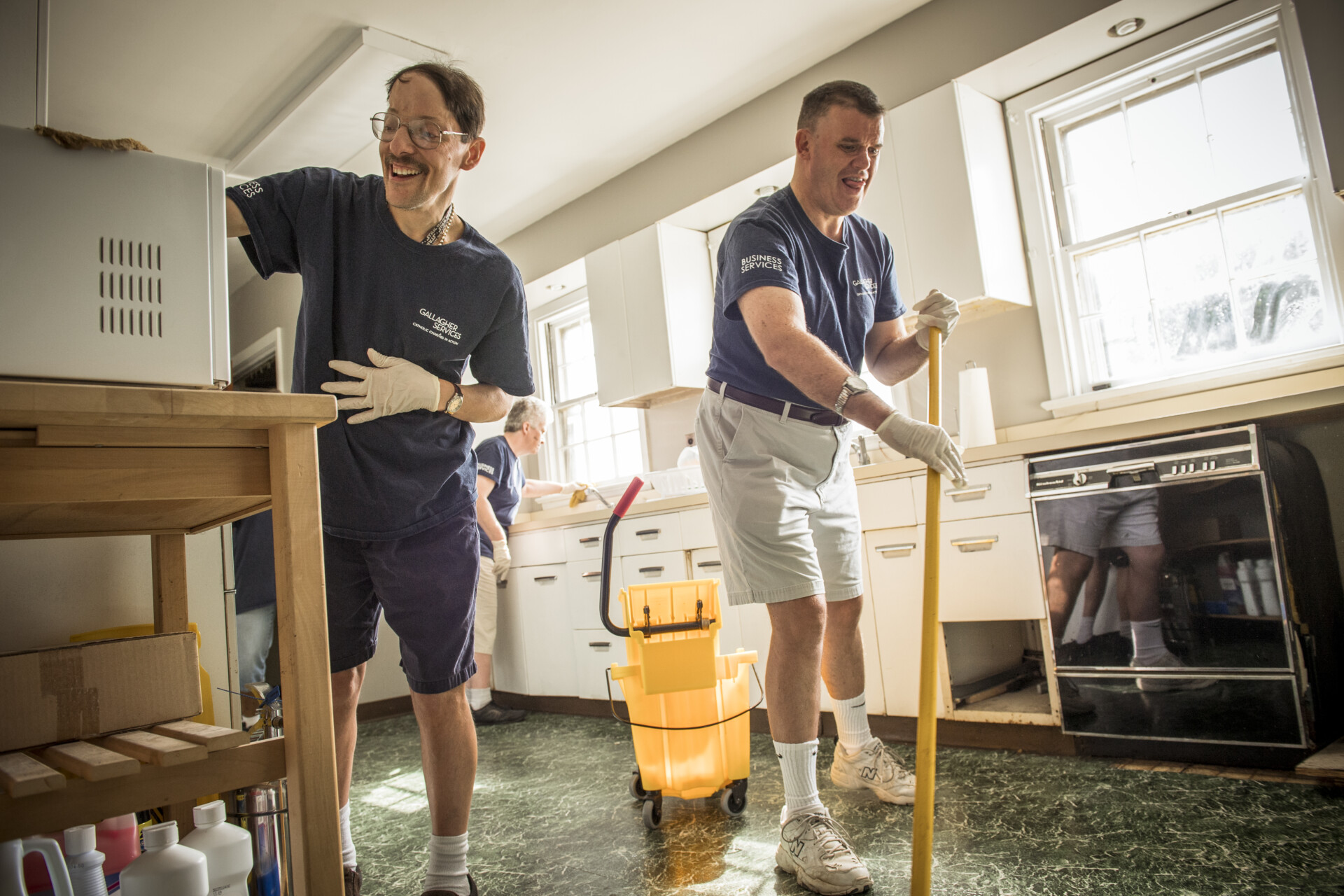 Gallagher Residential Services
Supporting adults with intellectual and developmental disabilities to live the life of their choice.
Our Purpose
Gallagher homes offer a range of supportive housing options throughout the Baltimore area to allow each resident the option of independence and participation in community life that they are capable of attaining.
Who We Serve
Adults who are more independent may live in their own apartments and work in the community with limited drop-in staff support during the week.
Those adults needing more support have staff in the home to provide assistance with activities of daily living at the level that each individual requires. As they age, they may need the increased assistance and support provided in the Main Center Residence in Timonium. The four apartments in the Main Residence allow for easy access to the Day Habilitation Program and Clinic that is staffed by physicians from the Greater Baltimore Medical Center.
Services
Residential Services
Achieving Independence
Supporting Families
Intellectual Disabilities
Developmental Disabilities
Contact
For general inquiries, please call or send a message.