Start of main content.
Esperanza Center Health Services
The Esperanza Health Center Health Services Clinic (ECHC) provides free medical and dental services to uninsured immigrants in the metropolitan Baltimore region who do not qualify for government-sponsored health insurance. The clinic offers no-cost quality primary and preventive care for adults and children. Services are provided by dedicated volunteers and staff, in partnership with Johns Hopkins Medical Institute. We offer medical services on a walk-in basis from Monday – Friday.
Contact Health Services:
667-600-2942
[email protected]
Patient Eligibility at ECHS Clinic
The clinic serves individuals who are unable to enroll in medical insurance programs due to the following circumstances:
Ineligibility for the Affordable Care Act due to immigration status
Ineligibility for government medical assistance (Medicare or Medicaid) due to immigration status
To qualify for clinic services, the individual must also live at or below 200% of the Federal Poverty Line. For more information regarding patient eligibility, please contact us by phone: 667-600-2942
Services We Offer
Adult and pediatric primary care
Adult dental care (services offered only to medical patients)
On-site laboratory services
Some onsite specialty services including neurology, dermatology, and orthopedics
Referrals to other specialists as needed via the Johns Hopkins TAP program
Referrals to onsite mental health services
Referrals for free routine cancer screenings including Pap Smears, Mammograms and Colonoscopies
Get Involved!
If you are a licensed clinician, including physicians, nurses, dentists, medical assistants, dental assistants, dental hygienist or licensed therapists and would like to provide pro bono services, please contact us at 667-600-2616 or email Yaneldis Boullon at [email protected].
For all other volunteer opportunities and information, please visit Volunteer Information page.
Esperanza Center Health Services Clinic is a member of the National Association of Free and Charitable Clinics (NAFC) and received a Gold Rating for Quality Standards from the NAFC in 2022.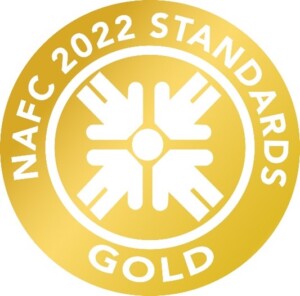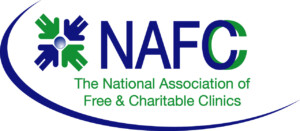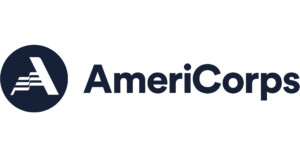 Español
La Clínica de Servicios de Salud de Esperanza (ECHC) brinda servicios médicos y dentales gratuitos a inmigrantes sin seguro en la región metropolitana de Baltimore que no califican para el seguro de salud patrocinado por el gobierno. La clínica ofrece atención primaria y preventiva de calidad sin costo para adultos y niños. Los servicios son proporcionados por voluntarios dedicados y personal, en asociación con el Instituto Médico Johns Hopkins. Ofrecemos servicios médicos sin cita previa de lunes a viernes.
Elegibilidad
La clínica atiende a personas que no pueden inscribirse en programas de seguro médico debido a las siguientes circunstancias:
No es elegible para la Ley del Cuidado de Salud a Bajo Precio (Affordable Care Act)
No es elegible para asistencia médica del gobierno (Medicare o Medicaid) debido al estado de inmigración
Para obtener más información sobre la elegibilidad del paciente, contáctenos por teléfono: 667-600-2942.
Nuestros Servicios
Atención primaria de adultos y pediatría
Atención dental preventiva para adultos (servicios ofrecidos solo a pacientes médicos)
Oftalmología (pacientes con enfermedades oculares solamente)
Referencias a otros especialistas según sea necesario (criterios de calificación pendientes)
Vacunas mensuales a través del Departamento de Salud de la Ciudad de Baltimore.
Como Ayudar
Si usted es médico o dentista y desea brindar servicios gratuitos, contáctenos al Coordinador de voluntarios por [email protected].
Para todas las demás oportunidades e información de voluntariado, visite la página de Voluntarios haciendo clic en el botón al final de la pagina.
Contacte los Servicios de Salud: 
667-600-2942
[email protected]