Start of main content.
Esperanza Center Educational Services
Adult English Language Classes
Learn English in a small group class! Our classes are taught by volunteers who are certified to teach English to Speakers of Other Languages (ESOL). We offer low-cost, in-person and online classes for all levels of English. We have three 10-week semesters per year: Fall, Winter, and Spring.
To participate, you must currently live in Maryland, USA, and be 18 years old or older. Classes take place in small groups of 4-10 students. In our classes, you will learn English helpful for everyday life in the United States.
For details, click here.
Questions?
Please call 667-600-2900 option 4 or email [email protected]
Volunteer-Teaching
Are you interested in Volunteer-Teaching?
Please visit this page to learn more! Or reach out to the Volunteer Coordinator at [email protected] and fill out a volunteer profile here.
Thanks for your interest!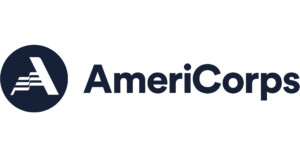 Clases de Inglés para Adultos
¡Aprenda inglés en un grupo pequeño! Nuestras clases están impartidas por voluntarios certificados en la enseñanza del inglés (ESOL). Ofrecemos clases presenciales o virtuales de bajo costo a para estudiantes de cualquier nivel de inglés. Tenemos tres semestres de 10 semanas por año en el otoño, el invierno y la primavera.
Para participar, hay que vivir actualmente en Maryland, EE.UU. y tener 18 años o más de edad. Las clases se dan en grupos de 4 a 10 estudiantes. En nuestras clases, aprenderás el inglés que te ayudará en la vida diaria en los estados unidos.
Para más información, por favor haga clic aquí.
¿Preguntas?
Por favor llame a 667-600-2900 opción 4 o [email protected]